About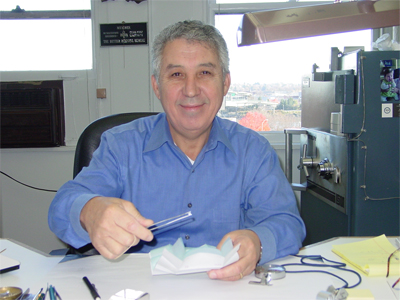 Tel Aviv Diamond Company's Yossi Malka has a reputation for professional integrity, quality of inventory and client satisfaction that has spread throughout the Pacific Northwest. Yossi Malka has over 40 years of experience in the diamond profession. Yossi began his career as a diamond cutter in Israel and became a wholesale diamond dealer in Portland, Oregon in 1980. During this time, he has cultivated international diamond sources and business relationships, bringing his customers the most desirable diamonds at the most affordable prices.
We provide a friendly setting with a vast array of diamonds, including GIA, EGL and AGS certified stones from which to select. All diamond shapes, colors, and sizes, ranging from 1 point to 5 carats are reflected in our on-site inventory. Our customers may choose from a vast inventory of mountings or allow us to assist in creating your own unique piece of jewelry. Additionally, our customers can rest assured that the integrity of a family-owned business provides them with secure transactions and long-term satisfaction.
Whatever your diamond needs happen to be, a loose diamond or a finished piece of jewelry, we will make your diamond buying experience positive and enjoyable. Come visit Portland's premiere diamond wholesale dealer and take home your precious stone today.